Published on January 4th, 2018 and Updated on March 18th, 2021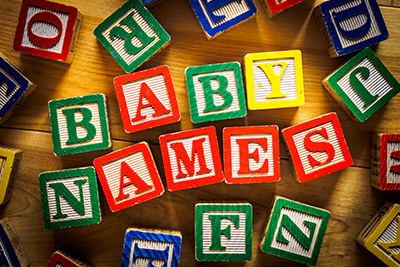 Choosing a name for your new baby is such an awesome responsibility, in every sense of the word. For some parents, it's one of the easier decisions. But for the rest of us who aren't quite sure where to begin, ordering an early gender test kit can help by eliminating some name options early on. Here are five other great tips to help you choose baby names for your new little bundle of joy.
Try it on for size. If you're overwhelmed by all the beautiful baby names out there, sit down with your partner and say them out loud, or refer to your belly by any of the names on your list and see which ones stick!
Share it—selectively. If you've narrowed it down to three baby names you love but you're not having triplets, share your list with a few friends or family members. Even a subtle reaction from a trusted pal can help you narrow it down to the winner.
Play the labor card. Are you and your partner locked in a battle over who gets the final say? Play your trump card, moms. You're pushing this baby out, so you get to name her!
Don't forget the middle name. Don't forget the middle name. What happens when you're in love with two baby names and you just can't decide? You don't need a tiebreaker, use one for the middle name!
Trust yourself. It can be scary to choose your baby's name. Yes, it will become a huge part of your child's identity for the rest of their life, but as far as parenting goes, this one is a soft ball. Trust yourself to make the right call—because we know you will.