Meet SneakPeek Snap
A breakthrough push-button device that makes your gender blood test a snap.
Three Easy Steps
All from the comfort of your home. Just a few drops of blood is all you need to know your baby's gender with 99.9% accuracy!
1
Order Kit
We process orders quickly. You'll get the SneakPeek At-Home Standard kit in 3 business days, and the SneakPeek At-Home FastTrack kit as fast as 1 business day.
2
Collect Sample
Detailed instructions are provided, along with everything you need to collect your DNA sample at home, and mail it back to SneakPeek Labs in a pre-paid package.
3
Learn Gender
We send your gender analysis report to the email address provided upon kit activation.
Accurate baby gender results you can trust
Can't wait to learn your baby's gender? Join over 450,000 satisfied pregnant women who have gotten an early SneakPeek into the future with the easy-to-use, at-home gender blood test that is clinically proven to be 99.9% accurate at 8 weeks into pregnancy.
Recommended by Top Physicians and Obstetricians
SneakPeek is loved by OB-GYNs and doctors for the test's accuracy, turnaround time, and excellent customer service.
Dr. Micheal Schifano, DO, MBA, F.A.C.O.G.
"SneakPeek provides an option for low-risk moms who only want to know the baby's gender. It's affordable, accurate, fast, and our patients are happy with the quick results and unparalleled customer service."
Heartland Women's Healthcare
Multiple locations in IL and MO
Dr. Kari Fay, M.D., F.A.C.O.G.
"Our patients have had great experiences, quick results, and excellent customer service. Our office is thrilled to be able to provide gender testing we can trust that is affordable and efficient for our patients."
Care Center for Women
San Marcos, TX
Dr. Daniel H. Chappell, DO
"Turn-around time has been excellent, and the test is quick and accurate. I am very happy with the company and how they have communicated with me and my busy practice. Thank you SneakPeek."
Ogden Clinic
Farmington, UT
Dr. Matthew Roberts, DO
"Our patients have gotten positive and accurate results and are excited to receive results the very next day. I have enjoyed sharing the excitement with my patients and glad I can offer this at both locations."
Associates in Women's Health
Ooltewah, TN and Ringgold, GA
Now you can know sooner than ever before.
Knowing if you're having a boy or girl early can help you plan ahead. SneakPeek makes it easy with the only simple blood test you can take at home, and get the gender results by email. Just purchase your at-home gender prediction test online, collect your DNA blood sample following the instructions in the early gender test kit, and mail it back to us. If you prefer to go to participating OB/GYNs or ultrasound clinics to have a sample of your blood drawn, we've got you covered with SneakPeek Clinical. Either way, you'll get your results by email in days so you can prepare for your little one and celebrate with family and friends.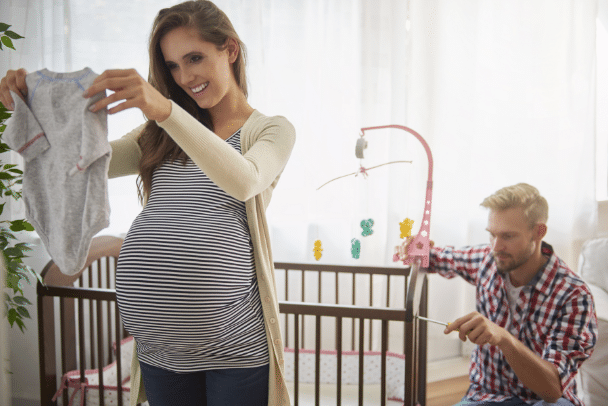 Who can take SneakPeek?
• SneakPeek can be taken from 8 weeks into pregnancy until birth, with 99.9% accuracy. See if you're at 8 weeks and eligible to take the test with the handy calculator below. Even if you're not 8 weeks pregnant yet, the gender test kit is good for a year, just hold on to it and take it when you're eligible.
• If you're currently breastfeeding, that won't affect the SneakPeek test results. SneakPeek looks for male chromosomes in the fetal DNA found in mom's blood. Because breastfeeding is a hormonal change that has no impact on genetics, it has no impact on the gender blood test accuracy or results.
• If you had a boy in a previous pregnancy, that won't affect your gender reveal test results, either. Fetal DNA disappears from mom's bloodstream within 3 days of giving birth, so have no fear, the analysis for your current pregnancy will be correct!
You are eligible to take the test on or after:
Customer Ratings and Reviews
Simple, fast, and accurate!
See what mamas like you are saying about the SneakPeek Early Gender Blood Test.
SneakPeek At-Home Early Traits DNA Test
Wondering what your baby or child will look like as an adult, or how they compare to you? Curious about their predicted BMI or sleep patterns? SneakPeek Traits provides fun insights into your unique child as forecast by his or her DNA. An easy swab of your child's mouth is all it takes!
25+ DNA-based trait reports on:
• Physical Features
• Nutrition & Taste
• Sleep Behavior
Celebrate with Us
We love hearing how the SneakPeek Early Baby Gender Blood Test helped women like you plan for their babies and connect with family and friends. Share your story and share the joy of early gender determination! #sneakpeekbaby #sneakpeektest
Results You Can Trust
How does your blood sample become a boy or girl test result? During pregnancy, fetal DNA is released by the placenta into mom's bloodstream. SneakPeek tests for male chromosomes in the fetal DNA found in mom's blood. Moms normally have only female chromosomes, so if male chromosomes are detected in the DNA of the fetus, baby is a boy. If no male chromosomes are detected in the DNA of the fetus, baby is a girl.
• 99.9% accurate at 8 weeks into pregnancy
• Backed by clinical research
• Proven safe for both mom and baby
• Developed by scientific experts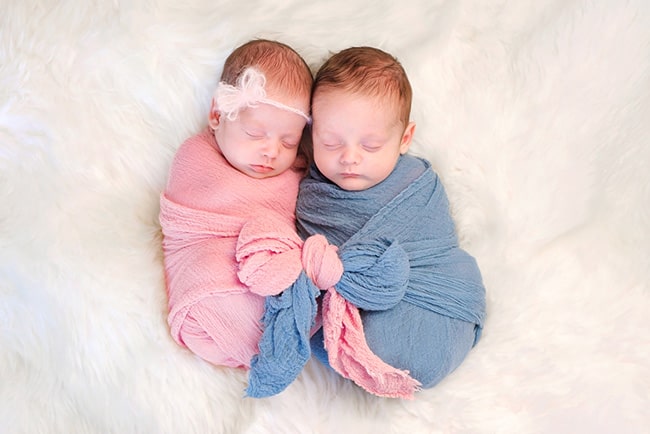 Still wondering?
A recent study concludes that SneakPeek has been found to be 99.9% accurate when determining fetal sex, as confirmed at time of birth!
SneakPeek tests for male chromosomes in the fetal DNA found in mom's blood, so it's very important to keep your sample clean of outside male DNA. In-depth instructions are provided in our test kits, but overall for the Lancet kit: 1) Clean and sanitize a flat surface on which to place the test kit, 2) Thoroughly wash both hands and under all fingernails, and let them air dry, 3) Ensure no males (even male animals!) touch the test kit components. For the Snap kit: 1) Wash hands, 2) Clean a spot on the upper arm with our provided brush, 3) Only use female helpers, or self-push the button. These steps help ensure any male DNA found by SneakPeek is from fetal DNA.
Yes, you can! While moms have to be at least 8 weeks into pregnancy to use the SneakPeek Gender test, the kit is good for 6 months to a year, with an expiration date listed at the bottom of every box. Just leave the plastic wrap on, and only open the kit when you're ready to take the test.
Yes! See our test eligibility calculator. You can take the SneakPeek Test when you are 8 weeks into pregnancy, which is 8 weeks after the first day of your Last Menstrual Period (LMP), or 32 weeks before your Estimated Due Date (EDD). The test eligibility calculator makes it easy to see if you're eligible.
More FAQs
1In our most recent large-scale study, SneakPeek accurately determined fetal sex in 99.9% of 1,029 pregnant women between 7-37 weeks gestational age. In a separate laboratory study run in 2019, SneakPeek accurately determined fetal sex in 99.1% of 108 pregnant women at 8 weeks gestational age. See the peer-reviewed study in the International Journal of Pregnancy and Childbirth (Int J Pregn & Chi Birth. 2019; 5(4):135-137). In a separate laboratory test from 2017, fetal sex was accurately determined in 99.6% of 241 pregnant women at 9 weeks gestational age and later into pregnancy. See the peer-reviewed study in the Journal of Pregnancy and Child Health. (J Preg Child Health. 2017; 4:358).
2Times shown are estimates based on the shipping method. Times may vary depending on your location.