How SneakPeek At-Home Works
With our home-based collection kit, you have everything you need to send your DNA sample back to our lab and get your gender results emailed within days. We make the whole process easy so you can focus on other things, like your pregnancy and baby!
Three Easy Steps
All from the comfort of your home. Just a few drops of blood is all you need to know your baby's gender with 99.9% accuracy!
1
Order Kit
We process orders quickly. We'll send you a SneakPeek At-Home kit in 1 - 2 business days.
2
Collect Sample
Detailed instructions are provided, along with everything you need to collect your DNA sample at home, and mail it back to SneakPeek Labs in a pre-paid package.
3
Learn Gender
We send your gender analysis report to the email address provided upon kit activation.
SneakPeek At-Home overview
This 1-minute video shows how to order, what to expect, and how you'll receive your gender results.
What's in the kit?
What do the results look like?
Our rigorous non-invasive prenatal testing (NIPT) methodology is highly sensitive to male chromosomes. If male DNA is detected in mom's blood, baby is a boy, and if not, baby is a girl. Our results are triple-checked in the lab, so you can rely on your results!
Your Privacy, Protected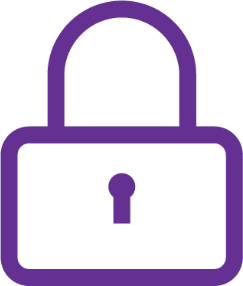 Your DNA information is sensitive and highly personal. To ensure your privacy is protected:
SneakPeek tests only for baby's gender. No data is gathered about disease states or other health-related information.
After the test is run, your DNA sample is disposed of by a professional chemical management company in compliance with federal standards.
SneakPeek never shares your results with anyone other than the email address you provide.
How do you take the SneakPeek At-Home Test?
Wondering exactly how to take the SneakPeek Early Gender DNA Test? This 5-minute video covers all the steps in the instruction manual, to ensure you have the information you need to take the test successfully.
Still wondering how it works?
A recent study
concludes that SneakPeek has been found to be 99.9% accurate when determining fetal sex, as confirmed at time of birth!
SneakPeek tests for male chromosomes in the fetal DNA found in mom's blood, so it's very important to keep your sample clean of outside male DNA. In-depth instructions are provided in our test kit, but in summary: 1) Clean and sanitize a flat surface on which to place the test kit, 2) Thoroughly wash both hands and under all fingernails, and let them air dry, 3) Ensure no males (even male animals!) touch the test kit components. These steps help ensure any male DNA found by SneakPeek is from fetal DNA.
Yes you can! The test kit is good for 6 months to a year, with an expiration date listed at the bottom of every box. Just leave the plastic wrap on, and only open the kit when you're ready to take the test.
More FAQs