TMThe better way to learn genderSneakPeek's breakthrough blood collection innovation makes collecting your sample a Snap! Just place Snap on your arm, press the button, and relax while your sample is collected in 1-4 minutes. 90% of customers find using SneakPeek Snap to be completely painless.
SneakPeek Snap
No Fingersticks Required
Now you can take easy, painless blood samples at home, from the arm instead of sensitive fingertips.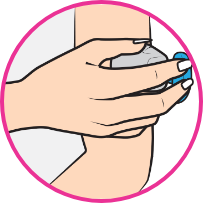 Push button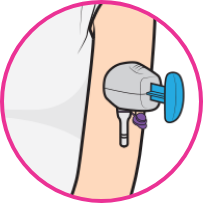 Snap collects blood in 1 to 4 minutes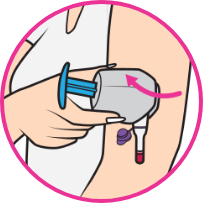 Remove Snap, detach tube, and cap
Discover Your Baby's Gender
The steps are easy: order online, take your sample with SneakPeek Snap, and return it in the prepaid package. You'll learn boy or girl in a few days!