The SneakPeek Early Traits DNA Test Science
What makes us unique?
Ever heard of the Human Genome Project? It was an incredible scientific feat performed from 1990 to 2003 by researchers all around the world to map the entire human genome. Through this project, 3 billion DNA base pairs were sequenced, and even more amazingly, it was found that humans are completely identical in 99.9% of them! That means the map to our uniqueness can be discovered in the remaining 0.1% of these letters that lie in our genes. SneakPeek Traits analyzes these genetic "variants" to provide insights into your unique child.
How does the SneakPeek Traits test work and is it accurate?
We use a well-recognized method called genotyping to identify small genetic differences that lead to our individual traits. Genotyping has been used to test over 15 million samples worldwide and is scientifically validated to provide accurate and reliable results.
What is the SneakPeek process?
First, we collect the DNA. The At-Home DNA swab kit you'll receive through the mail has easy instructions to provide a sample – just rub the inside of the cheek with a swab. No blood, no pain, no fuss. When the sample arrives back at SneakPeek Labs, we isolate the DNA and genotype it to identify variants. These variants are used to develop personalized reports, tailored for your unique DNA.
How are the reports developed?
SneakPeek Traits reports are developed by a team of scientists, genetic counselors, bioinformaticians, and data scientists, using the most recent and robust genetic studies. Our nutrition and sleep reports are further refined by experts in the fields to provide tips and advice personalized for your child's DNA and age.
Our Team of Experts
Meet some of the people behind the science of SneakPeek Traits.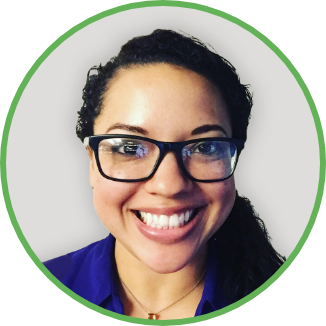 Gloria Davis Browning
Gloria Davis Browning, MEd, RDN, SNS has a master's in Nutrition Education and a Bachelor's in Dietetics and Food Administration. She is currently a Nutrition Education and Training Supervisor and a School Nutrition Specialist.
Natalie Willes
Natalie Willes is a certified baby and toddler sleep consultant and trainer with experience working one-on-one with over 5,000 families around the world. Her life's work is guiding families to better sleep so everyone can thrive.
James W. Baurley, PHD
James has a doctorate in statistical genetics and genetic epidemiology, and his master's in biostatistics comes from the University of Southern California in Los Angeles. James' specialty lies in genomics and artificial intelligence.
Learn More About Your Child
Getting started is simple, an easy swab of your baby or toddler's mouth is all it takes. Send the sample back to SneakPeek Labs, and you'll get your Traits reports in 2 to 3 weeks!